UPDATE: It's already sold out!
The next time one of your friends tries to demonstrate their palette superiority when it comes to wine and cheese, just tell them about this. Who needs sophistication when you have Cheez-It and Boxed Wine?
This extremely limited Cheez-It and Boxed Wine combination goes on sale Thursday at OriginalHouseWine.com. If you're interested (of course you are!), you had better act quickly because we anticipate this magical combination will sell out quickly.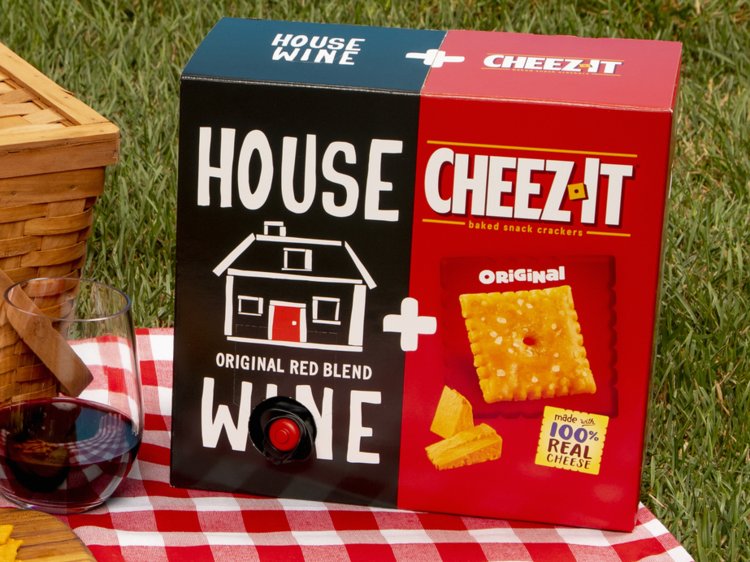 The wine and Cheez-It's are packaged in a single enclosure split box. We'll also have you know the wine wasn't selected at random – some expert consideration went into ensuring that the flavor pairing is on point.
Hal Landvoigt, House Wine's principal winemaker, says the red wine was selected for its currant and fruit flavors, as it would pair well with the cheesy texture of Cheez-It baked crackers.
This idea has been in the making for a while, as it's not the first time the method of pairing wine with Cheez-It crackers has been explored. In 2018, GrubHub performed a thorough and thoughtful exploration of how to pair the two delicacies, which you can find here.
I already got my box. You should, too – this may be a once-in-a-lifetime opportunity.