"To understand the roots of procrastination helps us weaken it." – Nic Voge
Procrastination is not as simple as not feeling like doing something. Some researchers believe there is a deeper psychological benefit to putting things off. Once you think about it, it makes perfect sense.
Have you ever gone through an entire day, telling yourself that you'll get to something that night? Then when the evening arrives, you've suddenly found yourself with the convenient rationale not to perform the task, at all.
"It's too late", "I'm too tired", and "I'll just do it tomorrow" are some of the ideas that come to mind. Then, with your head hung in shame, you go to sleep only to wake up the next day and fall into the same cycle. You may even find yourself assigning belittling adjectives (lazy, unmotivated, disorganized) to yourself to articulate the guilt you feel.
Well, you're not alone, and you may be procrastinating as a self-protecting behavior. You're normal!
The Deeper Meaning Behind Procrastination
Recently, senior associate director of Princeton University's McGraw Center for Teaching and Learning, Nic Voge, gave a TED Talk regarding the subject of procrastination. Although there are many theories on why we procrastinate, I'm grateful for Voge's research on the matter. His explanation for the causes of procrastination really resonated with me.
Voge explains that to understand procrastination, we must first understand what truly motivates us to complete tasks. Voge theorizes that, in large part, we're motivated to do things to maintain a sense of self-worth, which is influenced by self-opinion and the opinion of others.
To take it a step further, procrastination may be a way to insulate ourselves from a feeling of failure. If you don't put any effort into something or don't do it at all, you can rationalize that you could have done it if you had just tried. In reality, you don't really know what your ability is unless you try, so by not trying you can be the author of your own narrative.
My interpretation is that ambitious people are also those prone to procrastination. The reason being, if you have no ambition you likely aren't afraid to fail. Ironic, isn't it?
So, how do we get out of the habit of procrastinating? Voge highlights several strategies to break the cycle.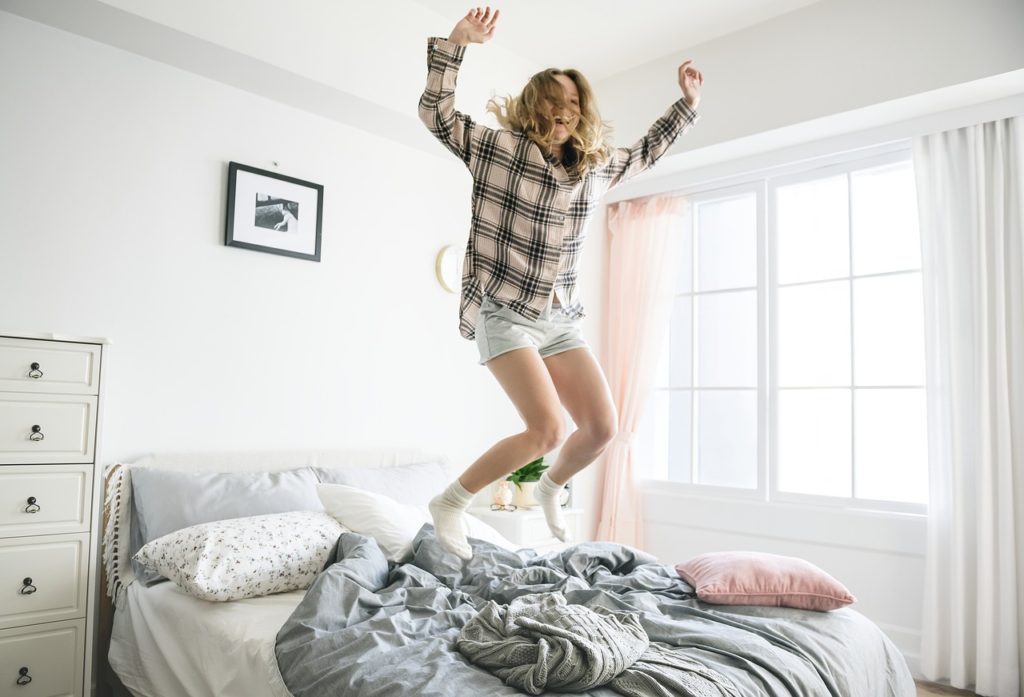 1. Self Awareness And Acceptance
Voge says, "We know from the research on procrastination and overcoming it that gaining knowledge and being aware of self-worth theory in these dynamics helps people over these things."
In other words, if you are able to recognize and accept that you're procrastinating, and can also understand why you're procrastinating, you're far more likely to overcome it. Be honest with yourself and remember, it's not laziness, it's fear.
2. Identify Triggers And Shift The Balance
Rather than trying to overcome your fear of failure as a whole, Voge advises people to break the fear down into components. Set realistic goals in being able to control your feelings.
First off, recognize that procrastination is more complex than just being lazy. Figure out what mechanisms are in place that push you towards a state of procrastination, and attack them one at a time.
3. Challenge Irrational Beliefs That Lead You To Fear
Especially as women, we often struggle to maintain a sense that we're worthy. We juggle various roles – daughter, wife, mother – and being perfect in these roles is frequently just enough to stay above water, leaving very little energy to do things that are solely for ourselves.
Here's where introspection becomes the key to letting go of fear. Consider what brings you to your fear of failure, or apprehension to dive into projects you've been putting off. Fear doesn't develop in a vacuum – did a person or experience instill self-doubt? If you can pinpoint where your fear of failure comes from, you can ultimately dissect and face it.
Check out Nic Voge's full Ted Talk on the subject of procrastination below. Are you a procastinator? What has your experience been? Leave a comment below.