I'm always on the prowl for items that make my life easier. There are few things in life more satisfying than feeling like I've hacked my home. Whether it's a gadget that makes cleanup a cinch, or a clever item that tricks my cat into grooming herself (more on that later), I simply can't resist an item that lightens my load.
Recently, I've discovered some hidden treasures on Amazon, and I want to share them with you. Most of them are very affordable (Under $20), and all of them will enhance your living space in very clever ways. It's your home, after all – shouldn't everything be designed around making you comfortable? The answer is yes, and these do so with intelligent, sometimes all-too-obvious ways.
Check these out!
1. A Unique LED Lamp With 360-Degree Light Panels
Adjustable brightness, and up to 100 hours of battery life on one charge. This adorable lamp provides 360-degree eye-friendly uniform & delicate lighting with its unique light paneling. Includes a handle and completely wire-free design.
2. Quick Stick Motion Sensor Lights For Dark Corners In Your Home
Ever look at a part of your kitchen or bathroom and think it could benefit from some extra lighting? Rather than hiring an electrician (expensive!), get a few of these. They have an automatic sensor that can detect motion from 10 feet away, and double-sided adhesive pads that make placement options endless. Choose from warm white and regular white, and brighten up your home while saving money on your electricity bill.
3. A Rotary Vegetable Slicer For Prepping Veggies Three Ways
Food prep is an essential part of any healthy lifestyle, especially when you have children. However, slicing those veggies can be time consuming and tedious, which makes you less likely to do it. Every kitchen should have something for quick veggie prep. Each slicer can prepare in a standard, serrated, or Julienne style.
4. Shield Your Arms From Burns With This Oven Rack Protector
Ever reach into the oven too quickly and burn your arms on the rack? This clever oven hacking item is for you. Simply set it on the oven rack and forget about it, and you'll never say ouch again. Made with heat-resistant silicone and three to a pack.
5. A Therapeutic Roller Massage Ball To Soothe Your Aching Muscles
Use this roller ball anywhere you wish. Whether its the bottoms of your aching feet or your neck from slouching over a keyboard all day, this versatile device will deliver a massage that increases in intensity the harder you push. Choose from four colors.
6. A Wine Glass Holder For Your Bathtub
I like to take a warm, relaxing bath at least twice each week. To make this ritual truly relaxing, there are two additional essential elements: bubbles and wine. I purchased this wine glass holder, and now I never have to worry about the glass slipping and breaking on the floor. It secures with a simple suction cup, and what's even better – it's dishwasher safe and comes in 6 colors! I picked purple.
7. Sonic-Powered Cleaning Brush That Cuts Through Grease
First it was the SonicCare toothbrush for your teeth, now there's a sonic-powered brush that cuts through grease in your kitchen. This thing works wonders! No more elbow grease – instead, this magic wand obliterates grease and other stubborn residues using 3,600 high-speed oscillations per minute. Throw that stinky sponge in the trash and use this instead.
8. An Adjustable Measuring Cup That Makes Dispensing Sticky Stuff Simple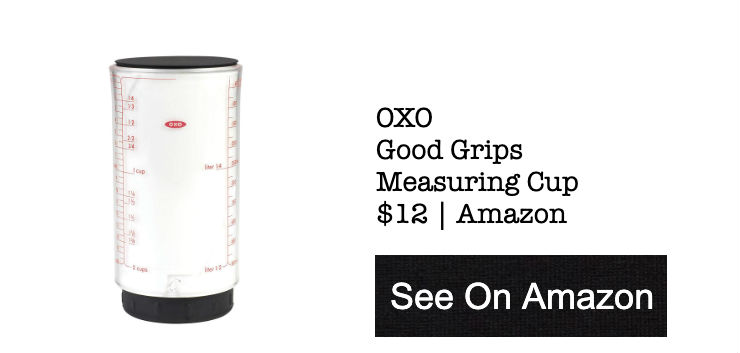 Measuring out ingredients isn't exactly difficult, but try doing it with peanut butter or honey from a traditional measuring cup… suddenly something that should be simple becomes nearly impossible. Using a plunger, this dishwasher safe measuring cup squeezes out peanut butter, honey, and other stick substances in a snap.
9. Make Every Cherry Perfect With This Instant De-Stoner
Cherries are delicious, but they can also be a pain in the butt to eat. Even if you take the time to remove the stones, they can often end up a mushy mess. Solve that problem with this simple device – it's made of cast aluminum and makes every cherry perfect.
10. Never Spill A Drink On Your Couch Again With This Clever Armrest Coaster
This one-size-fits-most coaster drapes the arm of your couch with a weight silicone body, and keeps your drink safe and secure. No need to bend forward to your coffee table every time you need a sip, and no more trusting yourself not to spill it. This clever hack has you covered.
11. A Zero-Effort Automatic Beer Opener
I know opening a beer bottle doesn't take a lot of effort or skill as it is, but this gadget is like magic. Just stick it on top of the beer bottle, push down, and… voila! The cap is off. It's strangely satisfying every time I use it.
12. Never Have Soggy Cereal Again With This Bowl I Wish Someone Told Me About 20 Years Ago
In recent years, I've found myself returning to some of my favorite cereals from childhood. Sometimes I go to the grocery store and pick up a few boxes my parents wouldn't keep in the house as a kid. Until this day, I still prefer my cereal crunchy, and this bowl changes the entire cereal eating game. The divided design keeps your cereal crunchy until the last delicious bite.
13. A Space-Saving Laundry Bag That Hangs On Your Door
Why take up extra space with a big frumpy laundry basket? Just hang this thing on your door. Until recently, I lived in a studio apartment, and every square foot mattered – I had two of these. When you need to do the laundry, you can wash the bag, too!
14. Stimulate Your Scalp And Get Extra Clean With This Shampoo Brush
Improve blood circulation, remove buildup, and get a killer scalp massage with this gadget. It fits in the palm of your hand and can also be used on a dry scalp if you just want a massage without a shampoo.
15. Magical Microfiber Facial Cloths That Remove Makeup Without Cleanser Or Chemicals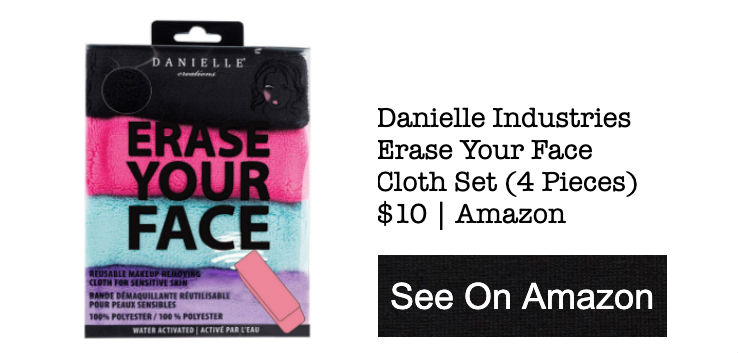 These work like magic. I can attest that they remove even the most stubborn waterproof makeup with minimal effort. Simply wet the cloth and wipe, and watch the makeup disappear. When you're finished, just throw them in the washing machine for easy cleanup. Simple!
16. Make Every Brownie An Edge Piece With This Clever Brownie Tray
Okay – this is just crazy. If you love edge pieces when it comes to brownies, there's no reason to settle. EVERY Brownie should be an edge piece, and with this tray, it is. I would say this is great so everybody can get an edge piece, but when I say everybody, I really just mean me.
17. Trick Your Cat Into Cleaning Itself With This Cat Groomer Disguised As A Cat Toy
Okay, let's be honest – cats are clever as hell. I don't care how smart you are, your cat runs your house. However, this device allows you to trick your cat into grooming itself, which not only makes your cat clean but keeps it occupied. Simply mount the self groomer on a flat wall with the included adhesive strips, and then the catnip pouch will attract lure your cat to grooming paradise.
18. Ditch The Chemical Packed Dryer Sheets And Use These Eco-Friendly Wool Dryer Balls Instead
It turns out that, as with many products, those dryer sheets that are full of chemicals may not be 100% human or environmentally friendly. For just a few bucks, these eco-friendly dryer balls are a safer option, good for the environment, and made of real New Zealand wool. Not only are they made with environmentally friendly materials, but they reduce drying time and will save you money.
19. Make More Interesting Lunches With This Super Sandwich Maker
Don't settle for crappy, boring sandwiches. Make yourself something worth looking forward to, and get creative with this electric non-stick sandwich press. Make grilled cheese, paninis, and pretty much anything else you can think of in minutes.
20. Make Every Sip Of Coffee Or Tea Perfect With This Mug Warmer
No need to rush – take your time and enjoy every sip. I spend a lot of time in front of the computer for work, and with this mug warmer, every sip of coffee is just right.
21. Trap Your Scraps With This Logical Countertop Design
Clear your counter during food prep with a simple hand motion. The trap includes a scape and is quite substantial – it holds up to half a gallon of debris!
Hello – this is Judy, the Pragmatic Mom. Thank you for reading! I have three children: a girl, a boy, and an English Bulldog named Charlie. Blogging is one of my passions… made possible by other moms just like you! If you happen to like one of my recommended items and purchase it on Amazon, I may receive a small compensation that supports me, my family, and this website. Thanks again.