One of the best parts of being a kid is being completely care free. However, one mom thinks that being care free doesn't set up a child for success. That mother is Essence Evans, and she charges her 5-year-old daughter $5 in rent each week.
However, her approach doesn't stop there. It makes perfect sense once you think about it. Essence actually gives her daughter $7 in allowance, and then charges her for the expenses of living in her home. Here's what Essence had to say: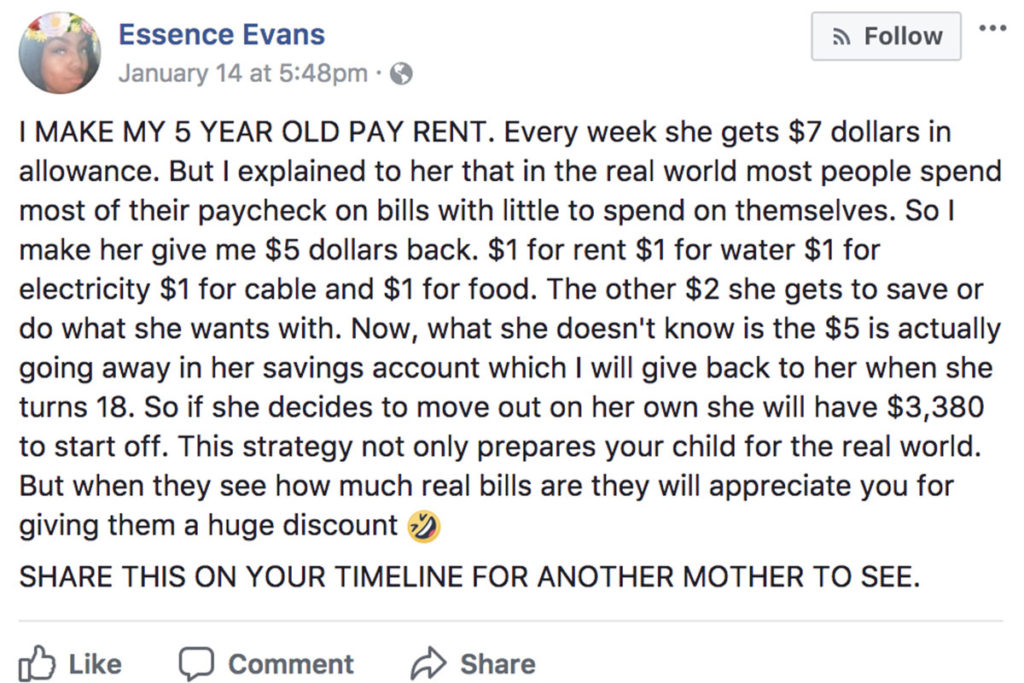 Unsurprisingly, Essence's unique approach drew a mix of reactions. Some love it, some hate it. Here's an example of some of the negative comments she received:
"I wouldn't share this story with anyone else because you're a HORRIBLE parent!"
"Wow, what a moron! Let your kid be a kid and enjoy their youth before they have to spend the rest of their life worrying about bills."
Not all of the feedback was bad, though. Some people understood the value:
"You are brilliant for teaching this to your child in this way!" wrote one fellow mom, before adding: "I have done similar with my kids, and I am now the proud parent of two young ladies who know and respect what they can earn more than something given to them."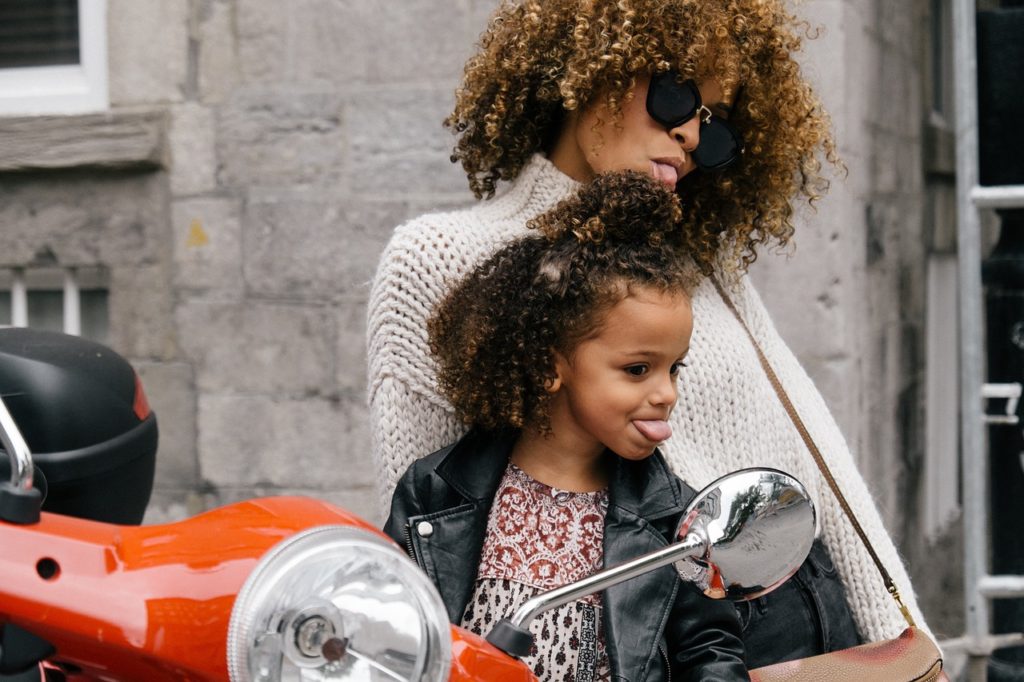 She then went on to explain that the $5 rent will actually come back to her later in life: "Now, what she doesn't know is the $5 is actually going away in her savings account which I will give back to her when she turns 18. So if she decides to move out on her own she will have $3,380 to start off."
Essence has since removed the post, which was shared over 300,000 in less than a week. What do you think of Essence's approach? Sound off in the comment section below.