Your diet has a profound impact on your appearance. Exfoliates and creams are great, but there's no substitute for a thoughtful, consistently healthy diet. If you're looking for vibrant, healthy skin, keep exfoliating and moisturizing, but add these foods to your diet, as well.
By adding these foods, you'll receive the following benefits:
Omega-3 fatty acids can reduce dryness in the skin.
Vitamin C helps with collagen production and the connective tissue layers of the skin1.
Vitamin A is important for healthy skin, allowing it to keep the bacteria and other pathogens from entering the body2.
Selenium may help reduce the risk of skin cancer3.
Red, yellow, orange, and dark green plant pigments, such as lutein and lycopene protect the skin as antioxidants.
Zinc helps your skin heal4.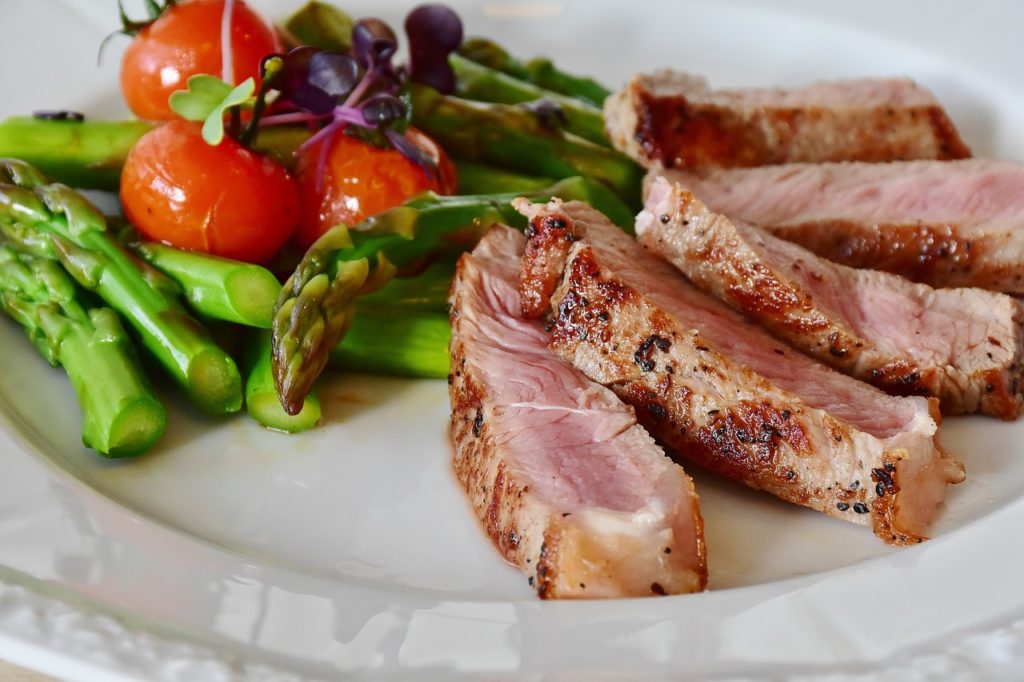 15 Food That Are Good For Your Skin:
1. Strawberries: Strawberries are full of Vitamin C – this benefits the connective tissue beneath the epidermis. Strawberries also contain fiber, folate and many phytochemicals that reduce skin damage from free radical exposure.
2. Oranges: The vitamin C in oranges aids with collagen formation and keeps your skin strong. Vitamin A also facilitates new skin growth.
3. Oysters: Oysters are rich in Zinc. In fact, just three oysters can account for your entire day's serving of Zinc. As an added benefit, you'll also get plenty of Iron and Protein.
4. Carrots: Vitamin A and beta-carotene are available in carrots. You'll also get a healthy dose of fiber and potassium.
5. Kale: Don't settle for iceberg lettuce – eat Kale! Vitamin A and C, found in kale can help with your skin and it contains plenty of fiber.
6. Blueberries: Antioxidants protect your body from free radicals, and blueberries are chock-full of them. They also contain copious amounts of vitamins and minerals as well as plenty of fiber. 1 cup of blueberries contain less than 100 calories, so you don't have to worry about weight gain, either!
7. Salmon: Want soft skin? Eat salmon! Omega-3 fatty acids help keep your skin soft, and Salmon is full of them. Salmon also contains plenty of selenium, protein, and zinc.
8. Tuna: Another fish on the list! Choices are great, and Tuna will also give you a healthy dose of Omega-3 Fatty Acids.
13. Trout: Yes – fish #3! See a pattern here? (Hint: Fish is good for you!). Eating freshwater trout is another way to get healthy omega-3 fatty acids into your diet.
9. Sweet Potatoes: Sweet potatoes are a great source of Vitamin A. They also contain a lot of fiber and potassium.
10. Broccoli: Broccoli also contains high levels of Vitamin C that help with the skin's connective tissue. It also provides Vitamins A and K, as well as antioxidants and fiber.
11. Brazilian Nuts: Brazil nuts are a fantastic source of Selenium. In fact, just one serving of Brazil nuts provides multiple days worth of selenium. They also have plenty of magnesium, calcium, and protein. They're calorie dense, so keep the serving size small.
12. Walnuts: Walnuts provide particularly beneficial type of omega-3 essential fatty acid called alpha-linolenic acid (ALA). You will also find plenty of protein, calcium, magnesium and vitamin E in walnuts. Like most nuts, they're calorie dense, so keep your servings conservative.
14. Tomatoes: Tomatoes provide plenty of vitamins A and C along with calcium, magnesium and trace amounts of vitamin K. Although fresh tomatoes have plenty of nutrients, they are low in calories. Cooking tomatoes into tomato sauce adds the extra benefit of concentrating lycopene, which is a healthy antioxidant.
15. Watermelon: Watermelons are not only refreshing and sweet, they also contain a lot of vitamins A and C so they are good for your skin. Watermelon is a low-calorie food that is rich in potassium.
References:
1. Office of Dietary Supplements, National Institutes of Health. "Vitamin C Fact Sheet."
2. Office of Dietary Supplements, National Institutes of Health. "Vitamin A Fact Sheet."
3. Office of Dietary Supplements, National Institutes of Health. "Selenium Fact Sheet."
4. Office of Dietary Supplements, National Institutes of Health. "Zinc Fact Sheet."